Glock 17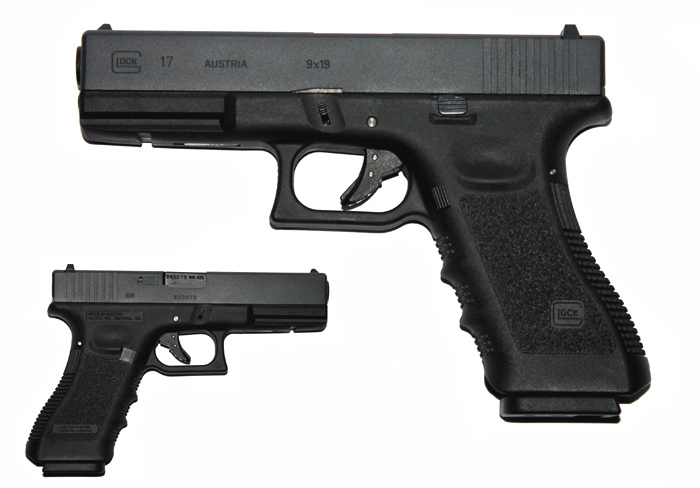 Glock 17
9x19mm

Designed in 1982 by Gaston Glock who had extensive knowledge of advanced synthetic polymers but no knowledge of firearms. It has a polymer frame making it lightweight and very popular for law enforcement and was innovative in successfully introducing polymer as sturdy frame, ferritic nitrocarburizing as an anti-corrosion treatment for metal parts and many new safety aspects.

From 2013 the British army started replacing their existing Browning Hi-power 9mm sidearms with Generation 4 Glock 17s, and as at 2018 the Gen 4 G17 is the standard sidearm for NZ Defence Forces.

The Glock 17 is a double action pistol with 3 safety mechanisms. The model shown is a 3rd Generation with the accessory rail and better grips.

Copyright 2020 Standard Deviation Ltd