Springfield Armoury XD-M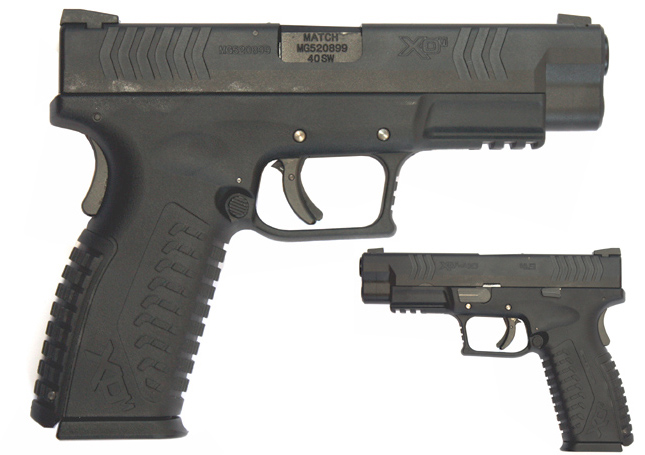 Springfield Armoury XD-M
9x19mm or .40 S&W or .45 ACP

Closely based on the HS2000 by HS Produkt in Croatia, this is the US version marketed by Springfield with a Match grade barrel. It is built from polymers and "Melonite" treated metals. It has an ambidextrous magazine release, ergonomic grips and interchangeable back straps, multiple safeties, triple-dot dovetail sights, loaded chamber indicator and it won Handgun of the Year in 2009.

Copyright 2020 Standard Deviation Ltd